Need and aerial view for your property investigation?
We Are the UAV Thermal Imaging Property Inspection Experts
On August 29th, the new FAA regulations for nighttime drone operations went into effect, allowing special authorization for operators to perform drone inspections. Nighttime drone flights require additional safety measures such as anti-collision lighting and mandatory visual observer to help with the operation.
Operating drones at night for roof moisture surveys, building envelope, and property investigations is crucial for performing certain type of inspections with thermal imaging.
Below is a list of benefits utilizing nighttime thermal inspections with our UAVs
Quickly and accurately detect moisture intrusion and document roof moisture, which can be useful for both insurance claims, underwriting, and quality assurance
Provide roof warranty inspections and Quality Assurance services
Faster and more efficient inspections than using handheld thermal images. Large commercial roofing systems can be assessed more quickly and easily from an aerial perspective with the aid of our DJI Matrice 210 RTK Dual Sensor Thermal Imaging 4k Camera
We can handle all aerial imagery needs, from underwriting and claims inspection to verification of repairs and catastrophe
Our M210 UAV's can inspect unsafe areas which puts inspectors at risk of falls easily and quickly
Provide non-invasive building envelope infrared surveys for facility maintenance to help locate problem areas within any structure
All our UAV pilots are licensed and in full compliance with FAA regulations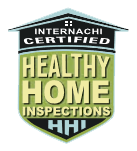 Ask us about our discounts for the Military and Gold Star Families, First Responders, and Habitat for Humanity volunteers.